Hi, I'm Christoph Royer.
I'm a self-taught programmer, making whatever comes to mind with whatever platform works best.
Tell the world about myself - make a website. Shoot nerf darts - make an autonomous turret with face recognition. Don't want to get up to turn off the lights - bolt a servo to the wall and make a phone app. Go wild.
Don't settle for the known.
In a digital world, everything can be copied exactly without effort, which is why it's important to me to keep improving, reiterating and reimagining. How would we stand out after all if all we do is copy others?
Because of this, each of my projects is built individually for its purpose - giving it its own character and feel.
About me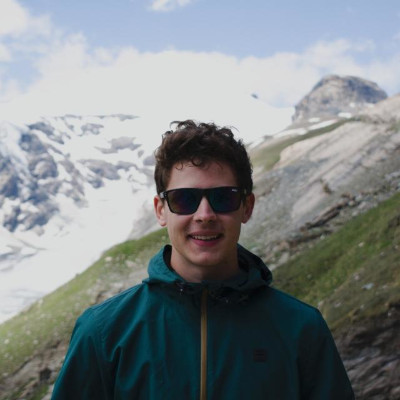 I'm currently 19 years old, living in Ramsau, Austria. I'm completing my civil service as a paramedic in Schladming, while taking freelance work as a programmer in my free time. Afterwards, I will enroll at university for a formal IT/computer science education.
While studying at Highschool in Radstadt, I started to teach myself how to code. After my first year coding in C#,and getting to know the principles of programming, I moved over to Python, which is my main strength until this day. But through my various projects involving many different environments I do have a wider base of knowledge: from Arduino's C to the "big three" of web development - JavaScript, Html and CSS - and even a bit of App development, among bits and pieces from other frameworks.